Smashed Potatoes (get PDF)

Potatoes can be somewhat boring to some, delectable at all times to others. Here is is a simple potato recipe in the delectible camp.
1. Select several medium-sized potatoes, pierce with a knife or fork to allow for steam to escape, and wrap with aluminum foil. Place the potatoes on a cookie sheet, and preheat your oven to 450°.
2. Bake potatoes at 450° until you can squeeze them (wearing a potholder), depending on the size of the potatoes, around 45 min to 1 hour.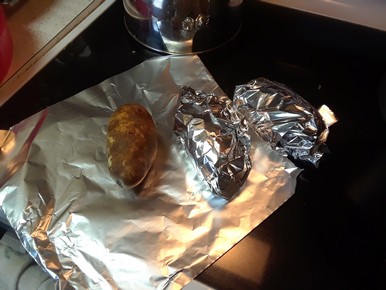 3. Take the potatoes out of the oven and open up the foil. Smash the potatoes with a plate, cup, or bowl.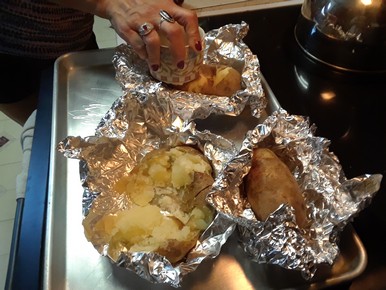 4. Season with olive oil, freshly ground black pepper and salt.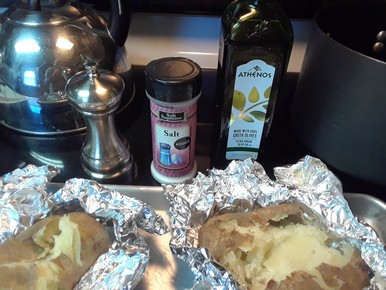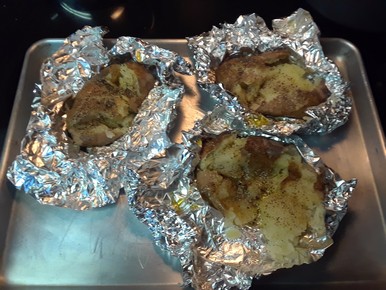 5. Put the potatoes under the broiler until golden brown, then taste how delicious they are!