Troubleshooting these Javascript games
These games are written in JavaScript and may not compatable with all browsers. These games are tested and work with IE 6.0 and Netscape 6.2. Recommended for these games is MS IE 6 which yields the best results for the sound and graphics.
If the game does not work correctly with your browser, first make sure your Java Enable in your browser is ON. Jump to the instructions for turning your Javascript on by clicking either MS Internet Explorer or Netscape Navigator. These screenshots are from IE 6 and Netscape 6.2.
For AOL users: The AOL browser is actually a Microsoft Internet Explorer browser underneath. If these games do not work with your AOL browser, turn on the Javascript or Java enable under preferences. Sorry, I don't have any screenshots available at this time.
If you use MS IE or Netscape and the games do not function properly after your Java Enable is turned ON, you may need to update your browser if you are using an older version. You can gain access to MS IE 6 upgrade here.
Microsoft Internet Explorer 6.0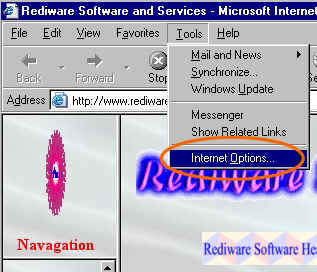 Under your 'Tools' menu item, select the 'Internet Options' sub-menu item.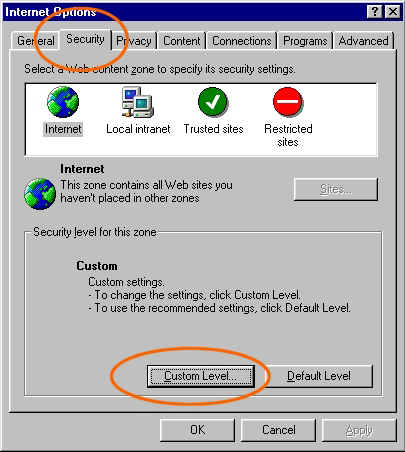 Click the 'Security' tab in the resulting window. Then click the 'Custom Level' button.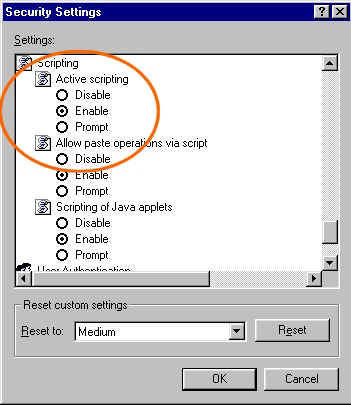 Scroll down to the 'Scripting' selections, and make sure under the 'Active scripting' item that 'Enable' is selected.
Then 'Ok' you way out.
---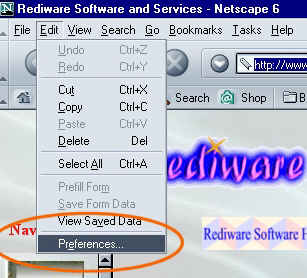 In Netscape, Click the 'Edit' menu item. and select the 'Preferences' sub-menu item that pops down.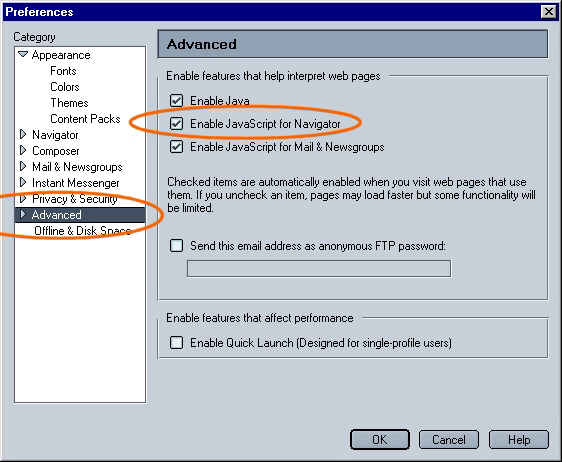 In the resulting window, click the 'advanced' catagory. In the resulting right-hand pane, make sure 'Enable JavaScript for Navigator' is checked.
'OK' you way out.